Please join us in Montreal  May 1-3
Quantec will be at the CIM
Come and meet  Rob Gordon P.Eng from the Quantec team.
Rob will be presenting a paper on May 3rd.    10:30 – 10:55
1634: Mapping near mine geology with advanced Geophysical technology
Authors: Roger Sharpe, Robert Hearst & Robert Gordon | Presenter: Robert Gordon
Find out why ORION 3D is the industry standard for deep accurate structural mapping and target delineation.
ORION 3D provides REAL 3D data acquisition which translates to REAL 3D data models.


Hudbay Announces Significant New Discovery at its Copper World Properties Adjacent to Rosemont
TORONTO, March 29, 2021 (GLOBE NEWSWIRE) — Hudbay Minerals Inc. ("Hudbay" or the "company") (TSX, NYSE: HBM) today announced the intersection of high-grade copper sulphide and oxide mineralization at shallow depth on its wholly-owned patented mining claims located within seven kilometres of its Rosemont copper project in Arizona. The drill program was initiated in 2020 to confirm historical drilling in this past-producing copper region formerly known as Helvetia. After receiving encouraging initial results, the company launched a larger drill program in early 2021 and has since doubled the number of drill rigs at site to six to further test the four known deposits at Copper World and the potential for additional mineralization.
Exploration near Rosemount includes the application of Deep Earth Imaging TITAN technology. A TITAN IP survey extended coverage to the north of Rosemount to guide the drilling campaign. Of note, the chargeability signature of Broad Top Butte Porphyry (shallow sub horizontal trend) also reveals two additional untested anomalies: West of the Backbone domain and east of the mineralised porphyry.
/
0 Comments
/
by Webmaster
http://quantecgeo.com/wp-content/uploads/2021/05/Hudbay-Rosemount.png
950
1839
Webmaster
http://quantecgeo.com/wp-content/uploads/2017/02/qu1.png
Webmaster
2021-05-05 19:02:34
2021-05-05 19:33:55
HUDBAY releases Exploration Update at Copper World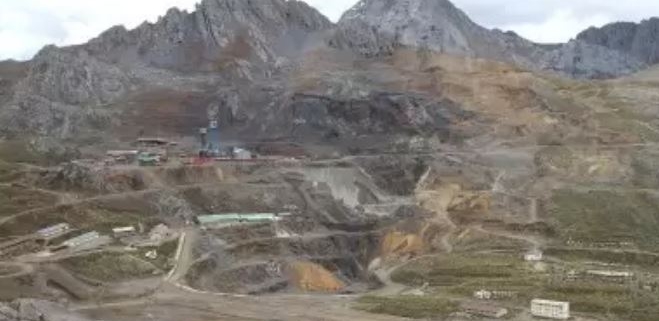 TORONTO / Apr 13, 2021 / Business Wire / Sierra Metals Inc. (TSX: SMT) (BVL: SMT) (NYSE AMERICAN: SMTS) ("Sierra Metals" or "the Company") today announces that drilling results demonstrating high-grade oxide polymetallic ore has been confirmed in an area between the Cachi Cachi and Esperanza zones along the Yauricocha Fault and within current operations at the Yauricocha Mine.
Mr. Lujan added, "In 2020, the Company commenced construction on a tunnel to connect the Esperanza and the Cachi Cachi orebodies, located 820 meters apart. The tunnel allowed exploration along this area adjacent to the trend of the mineralized bodies at the Yauricocha mine. This zone is a top priority exploration target for the Company due to its favorable geologic setting and strong geophysical anomalies from our Titan 24 Survey. Today's announcement corresponds to the drilling campaigns of the first two exploration stations along this tunnel. Further drilling stations are planned in the coming months once the tunnel reaches the Cachi Cachi orebodies."
Read the full press here..
https://www.sierrametals.com/investors/news-releases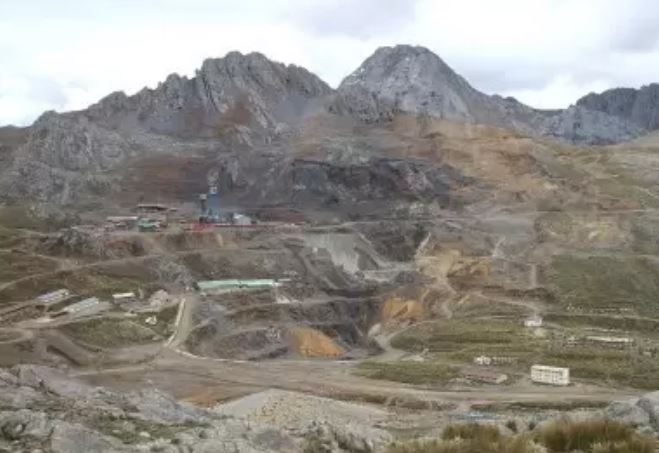 /
0 Comments
/
by Webmaster
http://quantecgeo.com/wp-content/uploads/2021/04/Sierra-minesite.jpg
453
659
Webmaster
http://quantecgeo.com/wp-content/uploads/2017/02/qu1.png
Webmaster
2021-04-13 15:27:31
2021-04-13 15:31:08
Sierra Metals discovers new high grade oxide zone located within the current mine operations area at the Yauricocha Mine Peru.

TORONTO, March 1, 2021 /CNW/ – Orefinders Resources Inc. ("Orefinders" or the "Company") (TSX.V: ORX) is pleased announce the launch of a deep penetrating ORION SWATH ground-based Geophysical Survey (the "Survey") on its McGarry Gold Project located to the west of and adjacent to the former Kerr Addison Mine that produced approximately 11 million ounces of gold prior to closing in 1996.
"This sort of property wide survey, combining deep penetrating IP (Induced Polarization) and MT (Magnetotelluric) technologies has never been conducted on the McGarry properties. This approach is aimed at delineating new exploration drilling targets that could lead to new discoveries on a highly perspective project on the Larder-Cadillac Structure," said Keith Benn, Orefinders Vice President of Exploration.
Technical Detail on the Geophysical Survey
The Company has engaged Quantec Geoscience to carry out their unique combined DCIP (DC Resistivity and Induced Polarization) and MT (magnetotelluric) Geophysical Survey (ORION SWATH Survey) covering the near totality of the McGarry Gold Project. The Survey will employ a broad array of multi channel sensors to gather a very large number of data points for electrical properties in the geological subsurface thus generating a high-resolution data set with coverage to significant depths (induced polarization to approximately 600 – 700 metres depth; MT resistivity to approximately 1500 metres depth). The Survey is expected to wrap up in the first half of April. The resulting data set will allow for high-resolution 3-D modeling of the McGarry Project and the identification and prioritization of drilling targets.
/
0 Comments
/
by Webmaster
http://quantecgeo.com/wp-content/uploads/2021/03/Orefinders.png
755
1256
Webmaster
http://quantecgeo.com/wp-content/uploads/2017/02/qu1.png
Webmaster
2021-03-02 17:13:12
2021-03-02 17:18:22
Orefinders Begins Deep Penetrating Ground DCIP-MT Survey as a Prelude to a Drill Program on its McGarry Gold Project