Please join us in Montreal  May 1-3
Quantec will be at the CIM
Come and meet  Rob Gordon P.Eng from the Quantec team.
Rob will be presenting a paper on May 3rd.    10:30 – 10:55
1634: Mapping near mine geology with advanced Geophysical technology
Authors: Roger Sharpe, Robert Hearst & Robert Gordon | Presenter: Robert Gordon
Find out why ORION 3D is the industry standard for deep accurate structural mapping and target delineation.
ORION 3D provides REAL 3D data acquisition which translates to REAL 3D data models.

Client Press, Quantec News

The recently renamed Galan Lithium (ASX-GLN) – formerly Dempsey Minerals – is preparing to commence its much anticipated geophysical surveys at the Salar de Hombre Muerto Project, Argentina.
The geophysical surveys will be closely followed after its initial survey work delineated shallow, conductive anomalies associated with lithium saturated brine.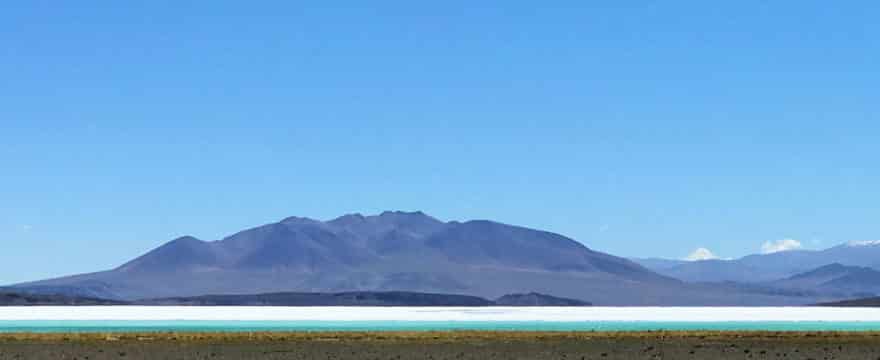 The previous survey also presented significant mineralisation upside, with the brine appearing to extend laterally to the east and west of the target channel.
Depths to brine were relatively shallow and ranged from approximately 150m to over 400m in thickness across at least ten kilometres through the inspected channel.
The upcoming geophysical work will further increase the company's understanding of the potential of its brine deposit.
At the time of  the initial discovery Galan chairman, Mr Nathan McMahon, said:
To have identified an area of approximately 10km within our project containing geological units consistent with those saturated with brine, adjacent to significant lithium projects and within one of the most prolific salt flats, gives us great optimism for the testing of our exploration model."
The Company has engaged well-regarded geophysical contractors Quantec Geoscience Ltd to conduct the exploration work. Quantec have significant experience targeting similar lithium brine mineralisation and conducted the initial surveys at the project.
Exploration is set to commence in approximately 7-10 days.
/
0 Comments
/
by Webmaster
http://quantecgeo.com/wp-content/uploads/2018/10/Galan-.jpg
360
880
Webmaster
http://fxlse.com/quantec2/wp-content/uploads/2017/02/qu1.png
Webmaster
2018-10-01 18:19:06
2018-10-01 18:22:52
Galan preps for much anticipated geophysical work AUGUST 20, 2018
Quantec, Quantec News
Jeff Nichols
 1964 – 2018
---
It is with heavy hearts that we share the sad news of the sudden passing of Jeff Nichols on Saturday, August 18, 2018, after a short and courageous battle against cancer. Jeff has been a vital part of the Quantec family since 2011, and his unexpected and untimely death is deeply felt by all of us at Quantec.
Those of us who had the privilege of knowing Jeff – not just as a co-worker, but also as a friend – will remember him as a passionate and caring person.
Jeff's love of the outdoors led him to a career in geophysics. After working on survey crews around the world for Zonge Engineering and then Geosystems, a division of Schlumberger, Jeff joined Quantec in a sales capacity. Jeff was very keen about the Geothermal sector and developed new business for the company there. Jeff was an excellent liaison between clients and Quantec operations due to his hands-on knowledge of field geophysics, and this resulted in him being Quantec's top salesperson for 5 years running.
We will miss Jeff's wry sense of humour, his love of geophysics, and his passion for life.
---
/
0 Comments
/
by Webmaster
http://quantecgeo.com/wp-content/uploads/2018/08/new-jeff.jpg
467
573
Webmaster
http://fxlse.com/quantec2/wp-content/uploads/2017/02/qu1.png
Webmaster
2018-08-29 17:26:24
2018-08-29 18:22:21
Quantec mourns the loss Jeff Nichols
http://quantecgeo.com/wp-content/uploads/2018/08/Bolivar.png
599
519
Webmaster
http://fxlse.com/quantec2/wp-content/uploads/2017/02/qu1.png
Webmaster
2018-08-15 16:35:34
2018-08-15 16:36:17
New Discovery at Bolivar for Sierra Metals