Please join us in Montreal  May 1-3
Quantec will be at the CIM
Come and meet  Rob Gordon P.Eng from the Quantec team.
Rob will be presenting a paper on May 3rd.    10:30 – 10:55
1634: Mapping near mine geology with advanced Geophysical technology
Authors: Roger Sharpe, Robert Hearst & Robert Gordon | Presenter: Robert Gordon
Find out why ORION 3D is the industry standard for deep accurate structural mapping and target delineation.
ORION 3D provides REAL 3D data acquisition which translates to REAL 3D data models.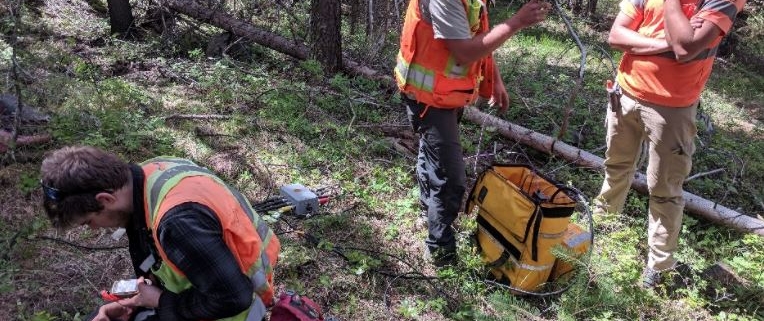 Scope of Project:
Laurentian University's Mineral Exploration Research Centre (MERC) is leading a geophysical survey in the Timmins and Cochrane area from October 7 to November 15, 2020.
The goal is to advance geoscientific knowledge about the underlying geologic architecture, structures, and mineral resource potential of the Earth's crust approximately 30 kilometres below the surface.
The project is part of MERC's $104 million Metal Earth project, which is Canada's most extensive exploration research program and involves a consortium of industry partners.
Quantec Geoscience will use electromagnetic technology, specifically magnetotelluric (MT) and audio magnetotelluric (AMT) instruments, to survey selected stations within a corridor of approximately 130 kilometres by 50 kilometres.
The corridor stretches from Highway 11 in the north to 50 kilometres south of Timmins. Surveyors will be active in some residential areas.
High-resolution AMT surveys in the Timmins gold camp are made possible with consortium partner support. Newmont Corp is funding surveying from Tisdale to Matheson townships. International Explorers and Prospectors Inc. and Lake Shore Gold (a subsidiary of Pan American Silver) are funding surveys from Loveland to Thorneloe townships, west of Timmins.
The new survey adds data to previous seismic and ongoing MT and AMT surveys conducted through the Metal Earth project in Ontario and Quebec. Seismic surveys were completed as part of the Discover Abitibi project, managed by the Timmins Economic Development Corporation, in 2004. MT and AMT surveys were not previously conducted in the planned survey area.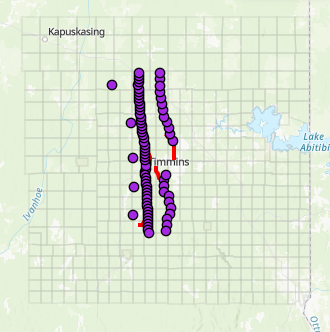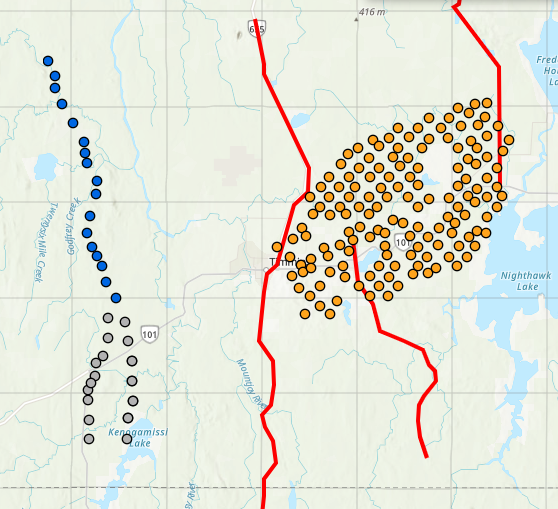 /
0 Comments
/
by Webmaster
http://quantecgeo.com/wp-content/uploads/2020/09/MERC.jpg
572
764
Webmaster
http://quantecgeo.com/wp-content/uploads/2017/02/qu1.png
Webmaster
2020-09-17 15:53:56
2020-09-17 15:57:39
Metal Earth Geophysical Program begins in Timmins-Cochrane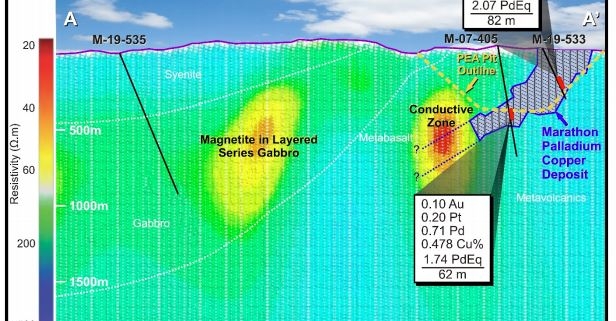 July 30, 2020
Hi Ryan,
Thank you for the billing summary, it looks good to me. It was a pleasure working with you as well. The field crew did an excellent job and were delightfully professional.
I appreciated all the hard work Quantec has done to get us the survey on time and on budget.
Please send along the invoice.
John McBride
Generation Mining
/
0 Comments
/
by Webmaster
http://quantecgeo.com/wp-content/uploads/2020/08/Gen-Mining.jpg
481
616
Webmaster
http://quantecgeo.com/wp-content/uploads/2017/02/qu1.png
Webmaster
2020-08-20 12:14:12
2020-08-20 13:17:33
Quantec performs on time and on budget for Generation Mining

TORONTO, ON / ACCESSWIRE / April 28, 2020 / Grid Metals Corp. (the "Company") (TSXV:GRDM) is pleased to provide an update on the exploration program at its 100% owned East Bull Lake ("EBL") palladium property ("the Property") in Ontario. The exploration target at EBL is structurally-controlled, palladium-dominant mineralization with higher grades and greater thickness and continuity than the widespread near-surface palladium zones that have been identified to date. The Company has initiated a magnetotelluric ("MT") survey on the Property. The MT survey is an electromagnetic geophysical method with excellent depth penetration and a proven ability to detect, directly or indirectly, the type of palladium mineralization (high palladium tenor disseminated sulfide) that is found at EBL. Initial results from the completed portions of the survey have delineated several high priority geophysical targets proximal to known palladium rich mineralization. The geophysical program is guided by a previously untested exploration model that is based on observations from the Lac des Iles palladium mine in northwestern Ontario.
….
Target Model
The exploration targets at East Bull Lake include:
near surface palladium mineralization having average in situ grades that are potentially amenable to open pit mining; and,
higher-grade, vertically extensive and structurally-controlled palladium mineralization having average in situ grades that are potentially extractable using underground mining methods.
Rationale for the MT Survey
Quantec Geoscience Ltd. is completing the MT survey on the Property using its proprietary Spartan system. The Spartan system has proven effective on properties with similar geology and palladium-rich disseminated sulfide mineralization. This is best demonstrated by the critical role the 2018/19 Spartan MT survey results played in the discovery of the western extension of the PGM Zone on Impala Canada Ltd.'s and Transition Metals Corp.'s Sunday Lake project, located near Thunder Bay, Ontario (see Transition Metals Corp. news release dated April 29, 2019 for details).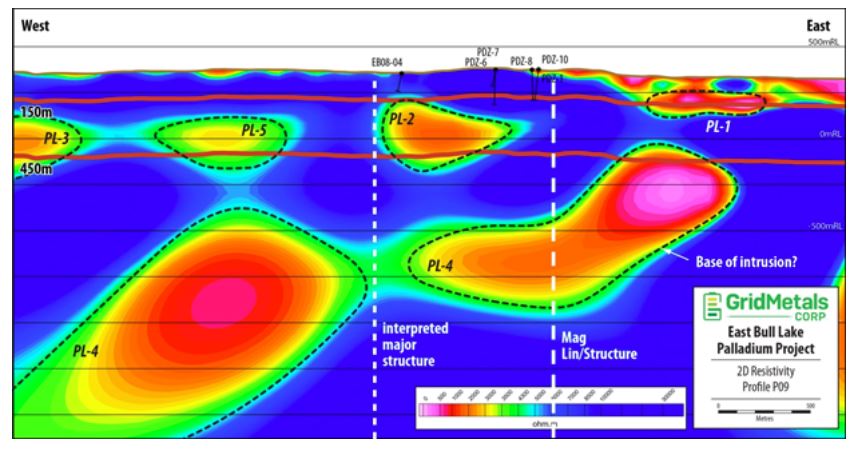 Oblique longitudinal section looking to the north showing a 2D inversion of the MT survey resistivity data. Note the significant strike length (>2 km) of anomaly PL-4, a large resistivity low that is interpreted to adhere to the base of the East Bull Lake intrusion and is apparently associated with two vertical structures. Traces for drill holes located within 100 m of either side of the section plane are shown for reference.
/
0 Comments
/
by Webmaster
http://quantecgeo.com/wp-content/uploads/2020/04/Grid-MetalsCapture.jpg
599
856
Webmaster
http://quantecgeo.com/wp-content/uploads/2017/02/qu1.png
Webmaster
2020-04-29 13:21:21
2020-04-29 13:21:21
Grid Metals Geophysical Survey Identifies New Palladium Drill Targets at East Bull Lake