Please join us in Montreal  May 1-3
Quantec will be at the CIM
Come and meet  Rob Gordon P.Eng from the Quantec team.
Rob will be presenting a paper on May 3rd.    10:30 – 10:55
1634: Mapping near mine geology with advanced Geophysical technology
Authors: Roger Sharpe, Robert Hearst & Robert Gordon | Presenter: Robert Gordon
Find out why ORION 3D is the industry standard for deep accurate structural mapping and target delineation.
ORION 3D provides REAL 3D data acquisition which translates to REAL 3D data models.


September 17, 2019, Vancouver, B.C.: VR Resources Ltd. (TSX.V: VRR, FSE: 5VR; OTCBB: VRRCF), the "Company", or "VR", is pleased to provide an update for its Ranoke copper‐gold property in Ontario.
 IP chargeability anomaly: A TITAN24 DCIP induced polarization survey confirms a broad IP chargeability anomaly 1.1 kilometres across within the high‐density gravity anomaly at Ranoke;
VR completed three test lines of TITAN24 DCIP (Quantec Geoscience Ltd., Ontario) over the 2.5 mgal, high density gravity anomaly roughly 4 km across at Ranoke (see news release dated August 21, 2019). The
purpose of the IP survey is to test for chargeable sulfide minerals within the gravity anomaly.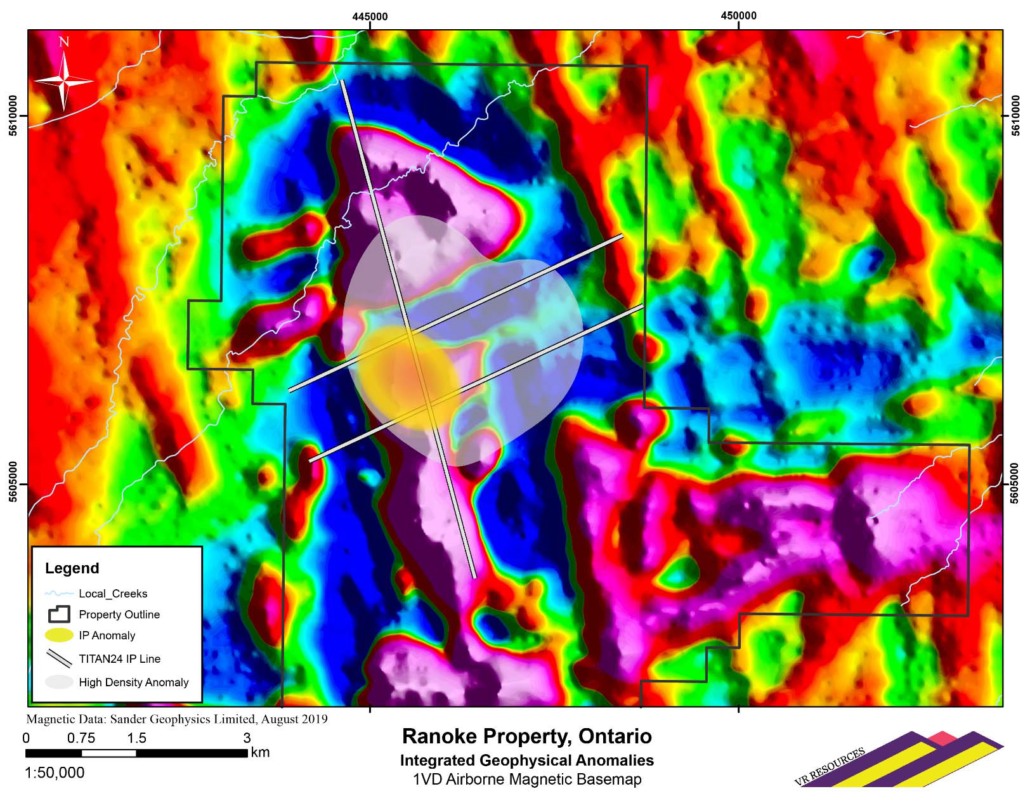 From VR's CEO Dr. Michael H. Gunning "this survey confirms the potential that a copper sulfide – bearing iron oxide breccia pipe is the root cause of the gravity anomaly at Ranoke. We are grateful for the technical expertise and diligence demonstrated by the field crew and technical services group at Quantec for their extended work on the design, execution and interpretation of this TITAN24 survey because the resultant anomaly adds a key focal point for our copper‐gold targeting within the large gravity anomaly. The sulfidebearing hematite hydrothermal breccia discovered to the south of the property is from an area with published alluvial gold occurrences, and the rock sample in Figure 3 provides our shareholders with a tangible potential analogue for the copper‐gold iron oxide breccia pipe we are targeting at Ranoke. We look forward to providing further updates as our work advances towards a first‐pass drill program."
/
0 Comments
/
by Webmaster
http://quantecgeo.com/wp-content/uploads/2019/09/image.png
1255
1624
Webmaster
http://quantecgeo.com/wp-content/uploads/2017/02/qu1.png
Webmaster
2019-09-30 19:55:44
2019-09-30 19:56:55
VR CONFIRMS IP ANOMALY AT ITS RANOKE COPPER‐GOLD PROPERTY IN ONTARIO

(Sept 16-20)
Robert Gordon recently presented "Emerging deep penetrating technologies for Exploring under cover".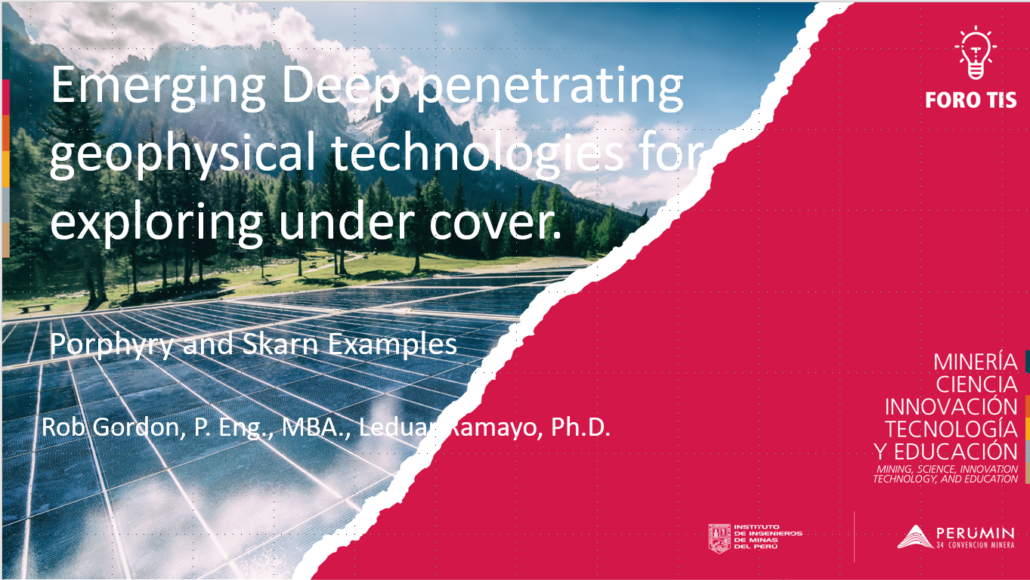 Visit "Reference" section on website to download the presentation and abstract.
/
0 Comments
/
by Webmaster
http://quantecgeo.com/wp-content/uploads/2019/09/image-2.png
768
1363
Webmaster
http://quantecgeo.com/wp-content/uploads/2017/02/qu1.png
Webmaster
2019-09-29 20:12:46
2019-09-30 20:13:54
News from Perumin 2019

Correlations in geological model and Titan 24 DCIP_MT at the Bolivar skarn mineralization, Mexico
/
0 Comments
/
by Webmaster
http://quantecgeo.com/wp-content/uploads/2019/06/presentation-l-ramay.jpg
2448
3264
Webmaster
http://quantecgeo.com/wp-content/uploads/2017/02/qu1.png
Webmaster
2019-06-04 17:15:50
2019-07-26 13:40:26
Dr. Leduar Ramayo presents Sierra Metal's new discovery at Bolivar