Title: Deposit expansion
Geology: Porphry
Client: Copper Mountain Resources
Technology: TITAN 24
Location: BC
Sector: Mining
Challenges
The client needed to investigate the potential of a currently mined property dominated by active  pits and infrastructure.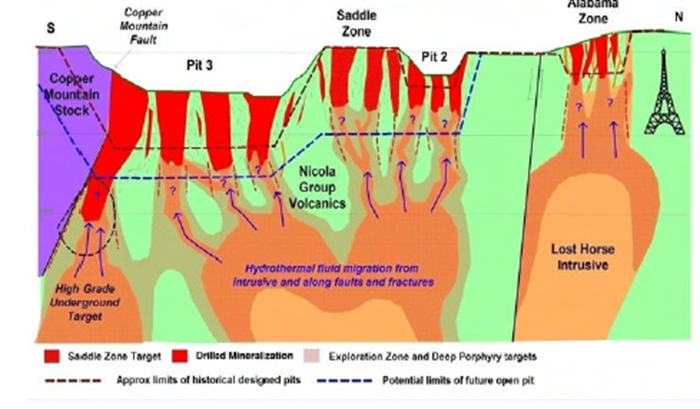 Solutions
TITAN 24 lines were set up to cross the existing pits and infrastructure. The survey crew worked with mine personnel to effectively lay out and acquire the TITAN 24 survey. The results were spectacular.
In 2008, Copper Mountain succeed in finishing one of the largest drill programs in Canada (106,000 meters) and increased the resource estimate by 45% to 5 billion pounds of copper. The goal of the program was achieved when the results confirmed continuity of mineralization between the pits.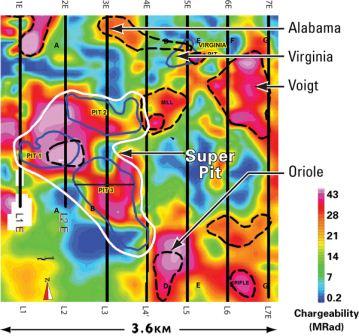 Highlights
Effective survey in a noisy environment
Identification of targets to depth
Confirmation of geologic model
Drilled 37 m of ore based on TITAN 24 results
Drill results led to $29 m of new financing
Identified a new merged pit known as the "Super Pit"