Please join us in Montreal  May 1-3
Quantec will be at the CIM
Come and meet  Rob Gordon P.Eng from the Quantec team.
Rob will be presenting a paper on May 3rd.    10:30 – 10:55
1634: Mapping near mine geology with advanced Geophysical technology
Authors: Roger Sharpe, Robert Hearst & Robert Gordon | Presenter: Robert Gordon
Find out why ORION 3D is the industry standard for deep accurate structural mapping and target delineation.
ORION 3D provides REAL 3D data acquisition which translates to REAL 3D data models.


TORONTO, March 1, 2021 /CNW/ – Orefinders Resources Inc. ("Orefinders" or the "Company") (TSX.V: ORX) is pleased announce the launch of a deep penetrating ORION SWATH ground-based Geophysical Survey (the "Survey") on its McGarry Gold Project located to the west of and adjacent to the former Kerr Addison Mine that produced approximately 11 million ounces of gold prior to closing in 1996.
"This sort of property wide survey, combining deep penetrating IP (Induced Polarization) and MT (Magnetotelluric) technologies has never been conducted on the McGarry properties. This approach is aimed at delineating new exploration drilling targets that could lead to new discoveries on a highly perspective project on the Larder-Cadillac Structure," said Keith Benn, Orefinders Vice President of Exploration.
Technical Detail on the Geophysical Survey
The Company has engaged Quantec Geoscience to carry out their unique combined DCIP (DC Resistivity and Induced Polarization) and MT (magnetotelluric) Geophysical Survey (ORION SWATH Survey) covering the near totality of the McGarry Gold Project. The Survey will employ a broad array of multi channel sensors to gather a very large number of data points for electrical properties in the geological subsurface thus generating a high-resolution data set with coverage to significant depths (induced polarization to approximately 600 – 700 metres depth; MT resistivity to approximately 1500 metres depth). The Survey is expected to wrap up in the first half of April. The resulting data set will allow for high-resolution 3-D modeling of the McGarry Project and the identification and prioritization of drilling targets.
/
0 Comments
/
by Webmaster
https://quantecgeo.com/wp-content/uploads/2021/03/Orefinders.png
755
1256
Webmaster
http://quantecgeo.com/wp-content/uploads/2017/02/qu1.png
Webmaster
2021-03-02 17:13:12
2021-03-02 17:18:22
Orefinders Begins Deep Penetrating Ground DCIP-MT Survey as a Prelude to a Drill Program on its McGarry Gold Project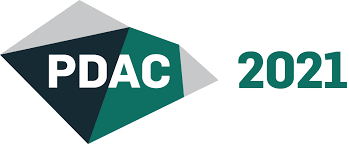 Visit our Virtual Pavilion at the PDAC March 8 to 12, 2021
A team of experts will be there to answer questions about how our leading imaging technologies can help your exploration efforts. We also have 3  Informative Webinars for viewing.  
 Geophysics for Geologists
REAL 3D applications of DCIP
MT 101   –    Magnetotellurics Explained
  We hope you can connect with us, please drop your card in the digital Box.  
https://pdacvirtual.ca/
/
0 Comments
/
by Webmaster
https://quantecgeo.com/wp-content/uploads/2021/03/PDAC2021.png
144
349
Webmaster
http://quantecgeo.com/wp-content/uploads/2017/02/qu1.png
Webmaster
2021-03-01 17:28:47
2021-05-05 19:03:21
Visit Quantec at the PDAC in 2021

Mr. John Keating reports:
TORONTO, ON / ACCESSWIRE / December 3, 2020 / PJX Resources Inc. (TSXV:PJX) ("PJX") is pleased to announce the final results from an approximate 33 line-kilometer Titan magnetotelluric ("MT") ground geophysical survey by Quantec Geoscience over PJX's DD Property and adjacent Moby Dick and NZOU properties. PJX (50%) and DLP Resources Inc. ("DLP") (50%) have jointly acquired the mineral rights to the NZOU and Moby Dick Properties. DLP contracted Quantec to do the MT survey as part of DLP's option agreement to earn an interest in PJX's DD Property.
John Keating, President and CEO of PJX, commented, "This is very encouraging news. Only 3 holes (Pan18-01-Ex, Irish05-01 and IR07-01) have tested the favourable Sullivan Horizon on the 3 properties. All 3 holes intersected a geological environment that supports the potential for a Sullivan-type deposit. The MT survey has identified a large highly prospective target area that has not been drilled and could host conductive massive sulphide mineralization similar to what occurs at the Sullivan deposit. Figure 5, shows the significant size of the target area in relation to the footprint of the Sullivan deposit. We are pleased that DLP wants to continue with the option to earn an interest in the DD Property and that they plan to drill an additional 10,000 to 12,000 m to test these targets."
For More info visit https://www.juniorminingnetwork.com/market-data/stock-quote/pjx-resources.html
/
0 Comments
/
by Webmaster
https://quantecgeo.com/wp-content/uploads/2020/12/pjxnewsdec2020.jpeg
862
1351
Webmaster
http://quantecgeo.com/wp-content/uploads/2017/02/qu1.png
Webmaster
2020-12-04 19:02:15
2020-12-04 19:07:08
PJX Resources' Announces Significant MT Geophysical Results on the DD, Moby Dick and NZOU Properties